ZOMGitsLauren
:)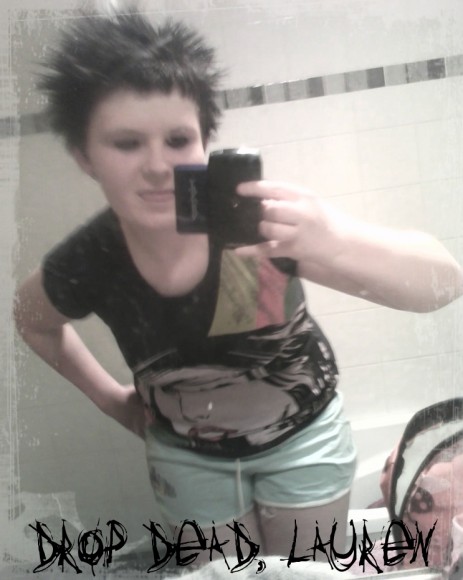 Top Friends

About Me
I'm Lauren, 16 and at tafe for graphic design/web development;
I've only just recently learnt to not put yourself down;
And to strive for what you want;
Life is the hardest game you'll ever play.
I'm starting small and working my way up no one can take away my dreams;
I've had enough bad experiences to know;
To stay true to yourself even when the going gets tough;
Music is what gets me through the harder times;
I write lyrics; it's my way of expressing myself.
I'm eccentric, emotional, passionate and have a lot of heart;
I'm a qualified hairdresser and I hated it, computers is my thing.
I take things to heart to easily, but for what I lack I make up for with loyalty.
| | |
| --- | --- |
| Name | Lauren Brogan |
| Gender | Female |
| Age | 16 |
| Location | Newcastle, NSW |
| Ethnicity | White / Caucasian |
| Interested in | Men |
| Status | Single |
Contact Me
| | |
| --- | --- |
| IM | ZOMGitsLauren3@yahoo.com |
Statistics
Recent Photos
Web Skills
HTML, CSS, JavaScript, PHP, Photoshop, Fireworks, Flash, Windows